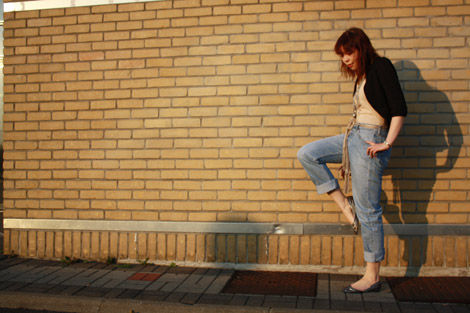 Aaah, le boyfriend jean, ça fait longtemps qu'on en parle ! Avec les éternelles questions :
Comment le porter? Est-ce le cul de pachyderme garanti? Les talons sont-ils obligatoires? Faut-il prendre un vrai pantalon d'homme ou « tricher » en prenant un pantalon de femme trop grand?
Aaah, boyfriend jeans, it's been a while everybody talks about them ! And the questions are : How to wear them? Will they make your bottom like an elephant one? Can you wear real men's jeans or can you cheat by wearing oversized women's jeans?
Je ne prétend pas pouvoir répondre à ces questions hautement philosophiques, je pense que ce qu'il y a d'enrichissant dans la mode c'est de pouvoir tester par soi-même, oser, quitte à s'apercevoir que telle ou telle « tendance » ne nous va pas.
I don't pretend to be able to answer these highly philosophical questions, I think that what's interressant in fashion is to test by oneself, to dare, even if this is to realize that some trend doesn't fit you.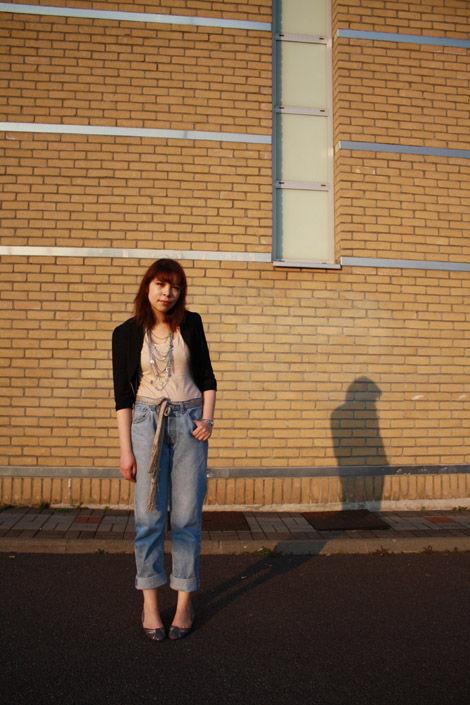 Voici donc ma version de ce fameux boyfriend jean (piqué au vrai boyfriend), sans talons (ouh la vilaine!).
J'ai tout de suite aimé le principe de piquer les fringues de son mec et d'en faire quelque chose de féminin, mais tout confort. Le boyfriend ne risque pas de récupérer son jean de sitôt !
So here is my version of these famous boyfriend jeans (stolen from the real boyfriend), worn without heels (oh the naughty girl !). I immediately liked the principle of wearing the boyfriend's clothes and trying to make it something feminine and comfy. My boyfriend won't get back his jeans soon !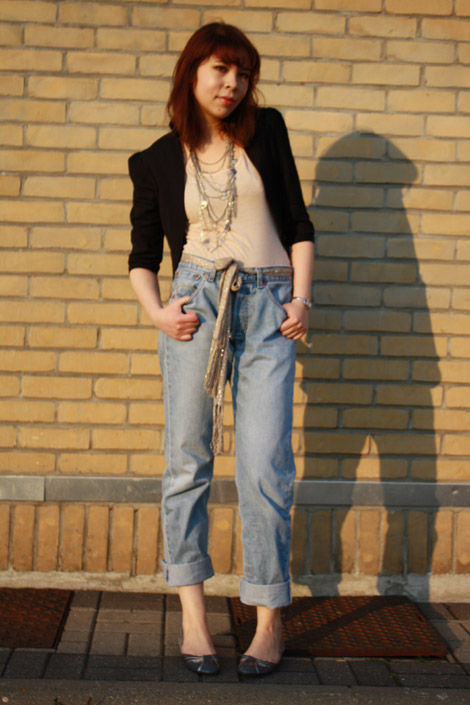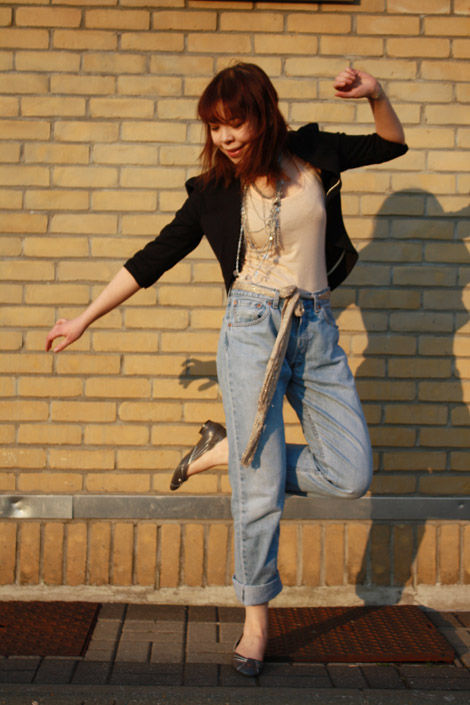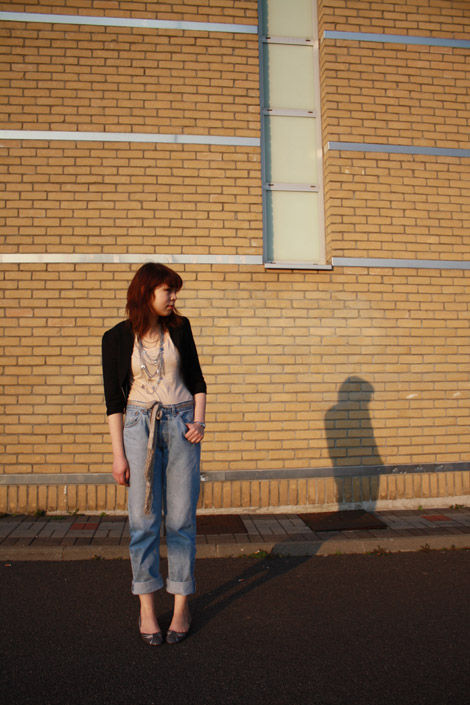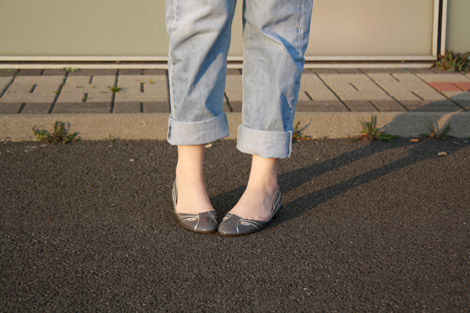 Jean 501 Levis/ Veste La Redoute/ T-Shirt Topshop/ Ballerines Yurkieviech pour France Arno (20 euros chez France Arno) / Sautoir Pimkie
Levis 501 jeans/ Topshop T-Shirt/ Yurkieviech for France Arno flats/ Pimkie necklace