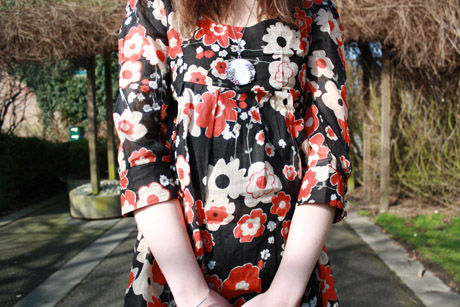 La météo est vraiment d'humeur facétieuse en ce moment ! Après nous avoir fait croire que le printemps était bel et bien revenu, voilà qu'elle nous fait replonger en hiver avec un temps pluvieux, venteux et froid. The weather is really facetious at the moment! After making us believe that spring was back, now it just takes us back in a winter mood, with rain and wind.
Moi qui rêvait déjà de petites robes et de tenues plus légères, finalement ma seule fantaisie modesque en ce moment est mon parapluie rose !
When I think I was already dreaming of little dresses and lighter outfits ! Finally, my only fashion whim is my pink umbrella !
Mais il ne faut pas se laisser abattre. Pour contrer cette malédiction, voici quelques petites photos prises quand le soleil était encore avec nous, avec une petite tunique colorée en prime. Je vous présente également mes sandales New Look en cuir achetées 10 livres lors de ma dernière visite en Angleterre. Pas trop mal non?
But we have to go on. To work against this curse, here some pictures taken when sun was still there, with a colorful top in bonus . Let me also introduce you to my New Look leather sandals, bought for 10 pounds last time I went oversea. Nice, huh?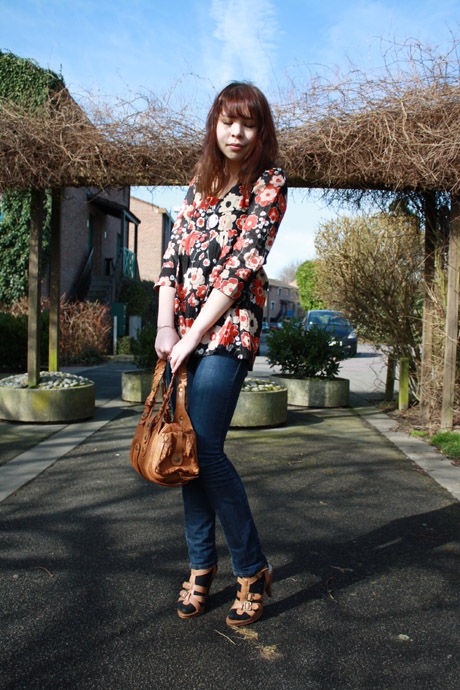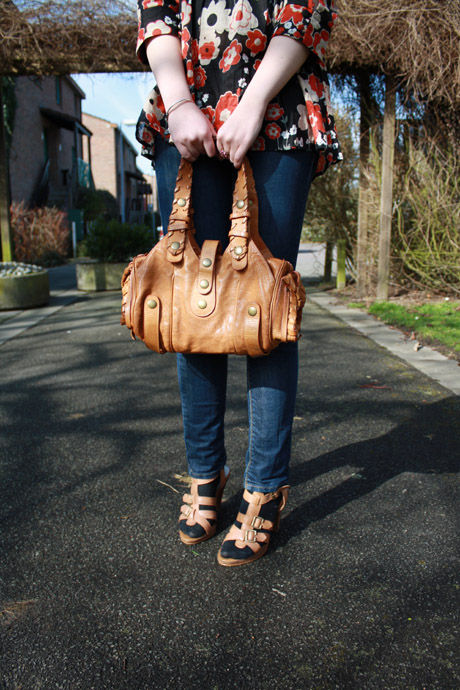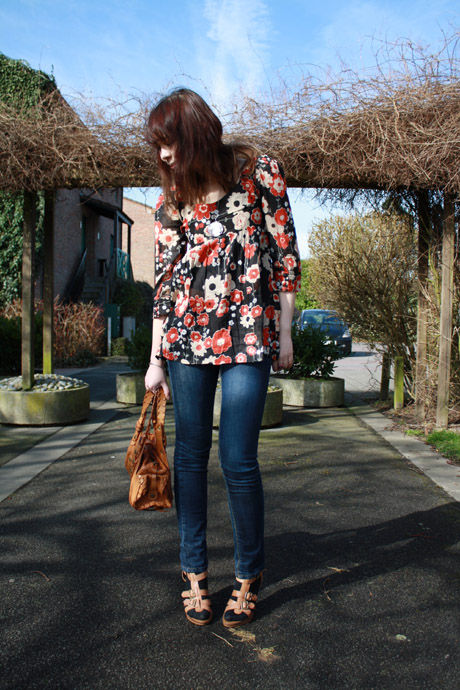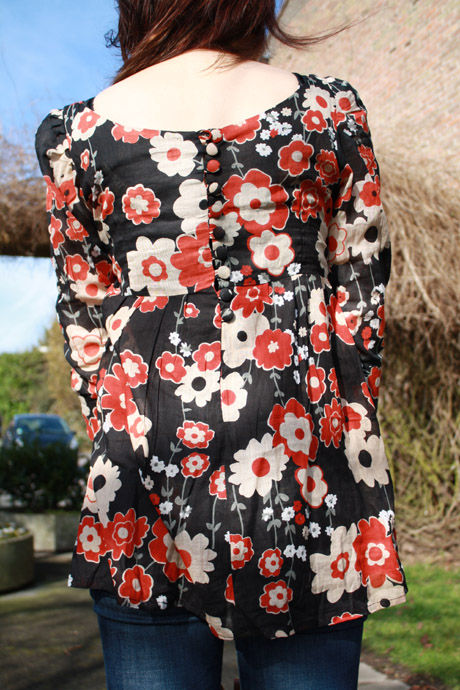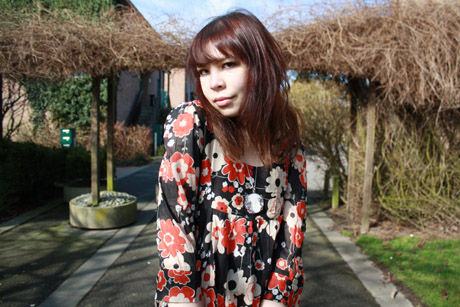 Tunique Yumi/ Jean Levis/ Sandales New Look/ Sac Chloé
Yumi Top/ Levis Jeans/ New Look sandals/ Chloé bag